Home
Contact Us
Location
Products
Pre Owned
Specials
Spotlight
Services
Parts
Delivery Schedule
Rental
Service Tips
About Us
Jobs
Mascot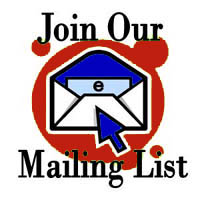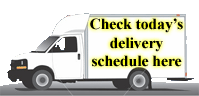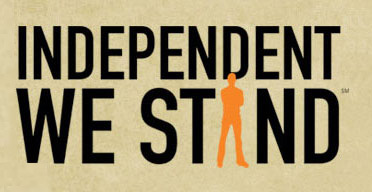 Independent We Stand is all about independently owned businesses across the country reaching out to their communities and educating their neighbors about the many benefits of "buying local."
You can support the cause and help revive the local economy by shopping at your friends' and neighbors' stores. Buy their products. Eat their food. Use their services. In turn, these locally owned and operated businesses will continually pump your hard-earned dollars back into the local economy by way of taxes, payrolls and purchases.
This means more money for roads, schools, services and new jobs in your community.
The Economy
Small business accounts for 75% of all new jobs.
When you spend $100 at an independent business, $68 returns to the local community. Spend that same amount at a national chain and it drops to $43.
For every square foot a local firm occupies, the local economy gains $179 vs. $105 for a chain store.
Locally-owned businesses reinvest in the local economy at a 60% higher rate than chains and Internet retailers.
Small businesses employ just over half all U.S. workers.
Small businesses create more than half the nonfarm private gross domestic product (GDP).
Locally-owned and operated businesses create higher-paying jobs for you and your neighbors.
Sources: U.S. Chamber of Commerce – Small Business Nation; Civic Economics – Andersonville Study of Retail Economics. Civic Economics – San Francisco Report on Retail Diversity. U.S. Dept. of Commerce, Bureau of the Census, Buy Local Berkeley.

The Community
Did you know independent locally owned and operated businesses…
Are run by your neighbors—maybe even friends or mentors? They genuinely care about the well-being of your community because it's home to them, too.
Are among the first to offer their communities a helping hand? Research shows they donate to local charities at more than twice the rate of national chains.
Add character, quality and charm to your community, not to mention more choices? Often these smaller shops carry items that bigger stores don't sell—usually because there's not enough of the really good stuff to go around or the profit margin isn't high enough for the big guys to stock.
The Environment
When you shop at independent locally owned and operated businesses, you are contributing to a smaller carbon footprint. Products often require less packaging and don't travel as far.
Many independent locally owned and operated businesses can be found in established business districts, which mean less infrastructure, less maintenance and less wear and tear on your community.
It's time for you to refuse to fuel this recession any longer and help get the economy back on track.